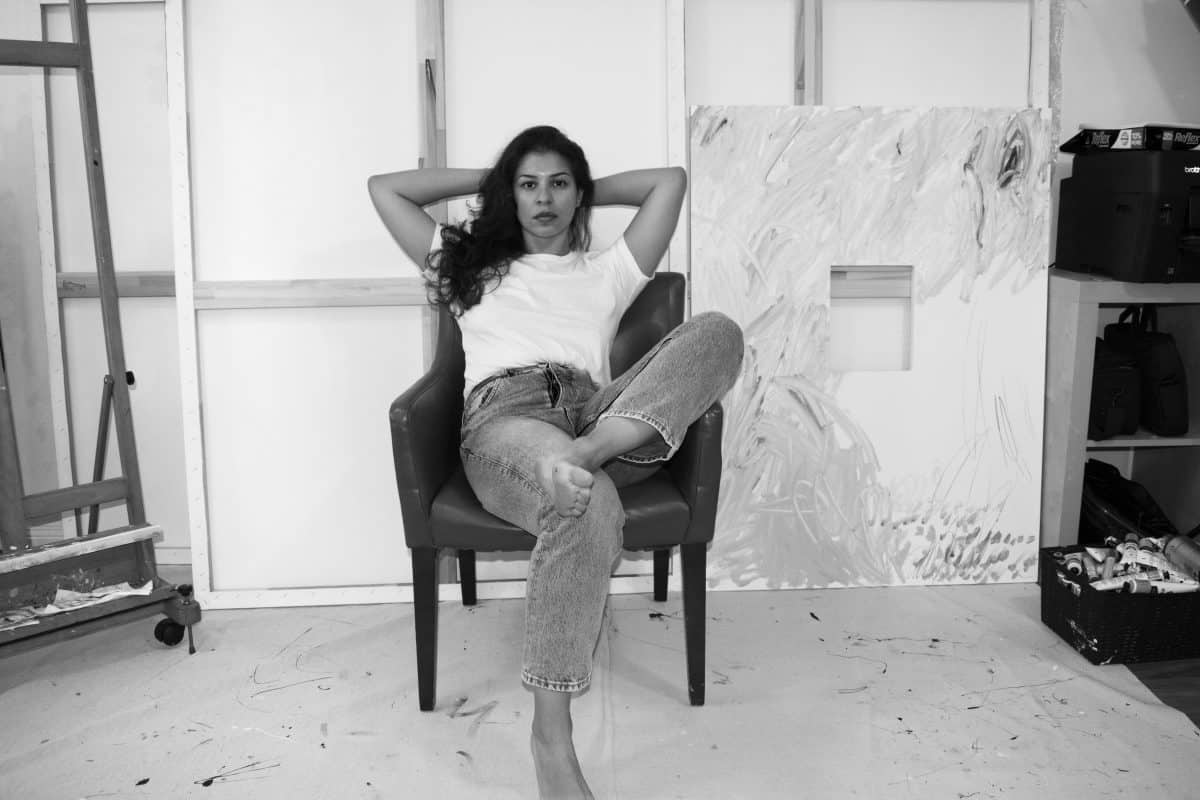 Perhaps this is what draws me to the tension between working in a traditional medium such as oil paint and telling stories that present unmistakable references to the digital world. It is this tension that I am most intrigued by, and which continues to fuel me creatively. The tension of past and present, traditional and radical, movement and stillness, doubt and belief."
Loribelle Spirovski
2021
Born in Manila in 1990, Loribelle Spirovski resettled in Australia in 1999. Her work is influenced by the contrasting images of both countries, as well as her parent's mixed European-Asian ethnicities. Having spent a childhood creating collages, drawings, and sculptures, she embarked upon formal artistic study at the College of Fine Arts, Sydney, where she graduated in 2012.
Driven by a strong sense of play and experimentation, Spirovski's work draws inspiration from artists as varied as painter Francis Bacon, filmmaker David Lynch and composer Olivier Messiaen. In her practice, Spirovski feels most connected to the medium of paint, rich in historical tradition, with a timeless versatility able to capture the unique conflicts and contradictions of the 21st century.
Though her artistic output varies in subject and style, Spirovski is especially drawn to the human form. She is the winner of several art prizes.